FlaVarsity100 - Number 1 - Sony Michel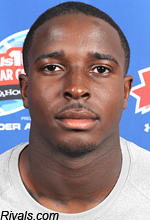 Continuing our countdown of the top 50 players in the state of Florida for the class of 2014.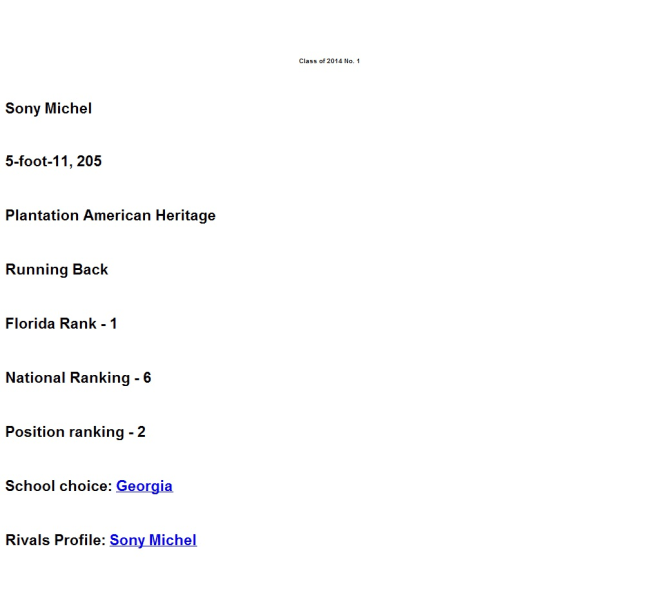 The only Rivals Five star in a state loaded with talent -
Sony Michel
is the FlaVarsity100 Class of 2014 top player.
Michel has played for American Heritage since the eighth grade. He's overcome a serious knee injury to lead the Patriots in rushing each of the past two seasons - and led them in rushing his sub-freshman (8th grade) and freshman years.
The only reason he didn't lead the team in rushing his sophomore year was he was out with a knee injury.
"Michel is always leaning forward and picks and slides with ease," said Rivals analyst Kynon Codrington. "He is very mature and humble for his age and doesn't care about rankings, but you get a feeling he knows what it takes to be great."
"The fact that he has already overcome adversity without showing any signs of his game taking a hit speaks volumes to his work ethic and dedication."
Michel verbally committed to Georgia - much to the surprise of many in south Florida - expecting him to swing towards
Miami
- since he's been a 'life-long fan'.
Michel is not only fast (4.45 in the 40) but strong too (bench pressing 415 pounds). His resiliency is a key reason why college scouts have been sending him letters since his ninth grade year.
Michel stands out as the best player in Florida.
For a complete list of the Rivals250 - presented by UnderArmour -
Click here
Click
Here
to view this video.